The word out there is that Volareo + Musicoin = Alexa on Blockchain Steroids
How cool is it to tip a musician instantly with a "Clap" while you listening to the song?
Volareo Volareo a streaming smart speaker, The speaker itself can be controlled via app or voice commands, and will allow listeners to directly 'tip' their favorite artists by tapping the speaker or clapping their hands. And as well as allowing the listener to connect more directly with artists. In addition, Artists gets paid by cryptocurrency, $Musicoin.
Clap to Tip! Yes sounds crazy! But Volareo the Blockchain Speaker pays musicians when you clap. This smart speaker ensures that you can tangibly and instantly support your favorite artist.

---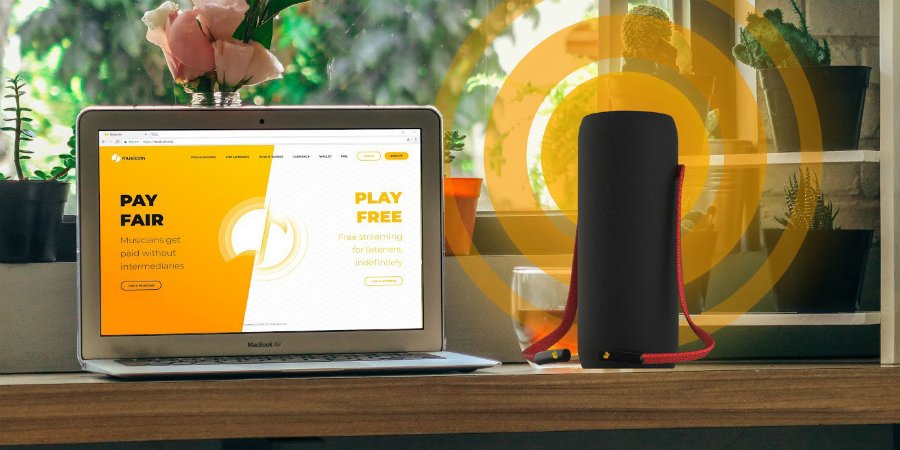 Musicoin: The Cryptocurrency for Musicians Volareo powered by Musicoin (Blockchain Music Streaming Platform) has made the payments to musicians to be instant and direct to the artist via the blockchain,. Each play equals one $Musicoin, worth about ten to twenty cents (depending on crypto market prices)
---
For more information check out Volareo Official Site at: <www.volareo.live>