> Portablism: Portablism is the practice of DJ'ing (most commonly in a turntablism-style fashion) with easily transportable gear, same gear also can be used with mobile vinyl collectors or "crate diggers"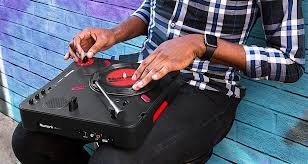 The Numark PT01 Scratch is a fun, niche portable vinyl deck meant for mobile scratch DJ's (Portablism), Vinyl records collectors and diggers and for anyone who likes to play their music records on the road without the hassle of moving a lot of music equipment to play music on the go!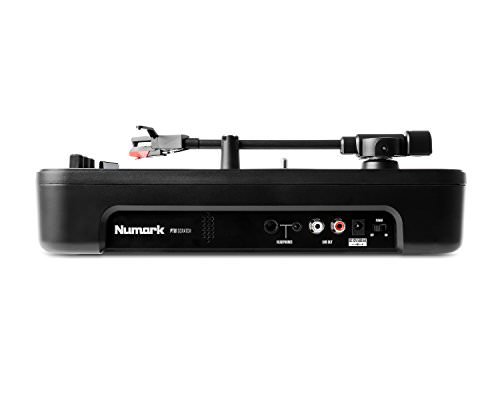 Record digitally to your laptop
In addition to listening to your favorite records, scratching and having fun, you can also backup and record all your vinyls digitally via USB to your laptop (with free downloadable software).
---
Numark PT01 Scratch | Portable Turntable Comes with a Built-In DJ Scratch Switch, Speaker, & Carrying Handle. Powered external and also runs on internal rechargeable batteries.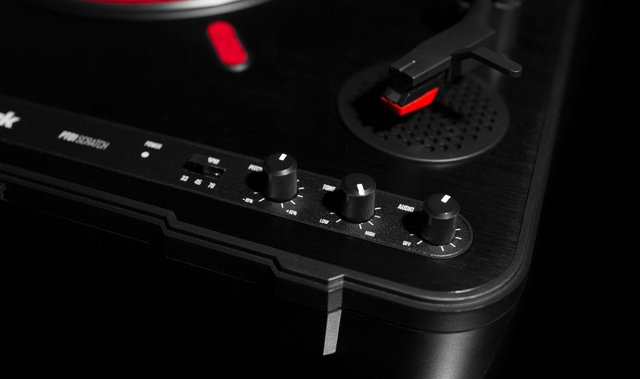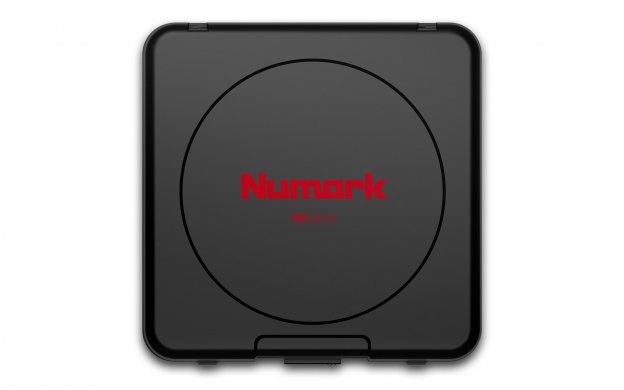 ---
SPECIFICATIONS
Product type: Turntable
Launched: October 2016
Power: External / battery
Size: 302 x 302 x 102mm
Weight: 2.5kg
Price: US$129
Image Sources: Numark.com
---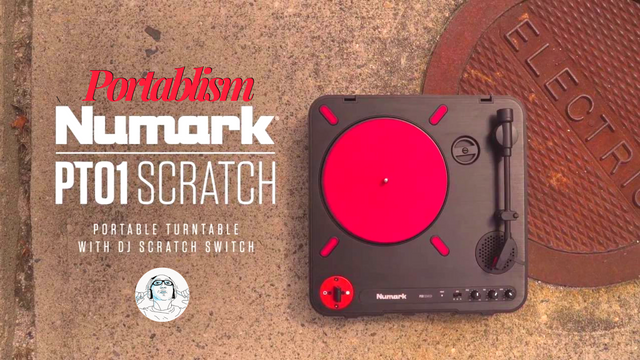 More About the Numark PT01-Scratch, upgrades and accesories with Crossfader
---

Portable Turntable For Music Lovers, Vinyl Junkies & Scratch DJs

---