Musicoin: How to setup your Ledger hardware wallet for $Musicoin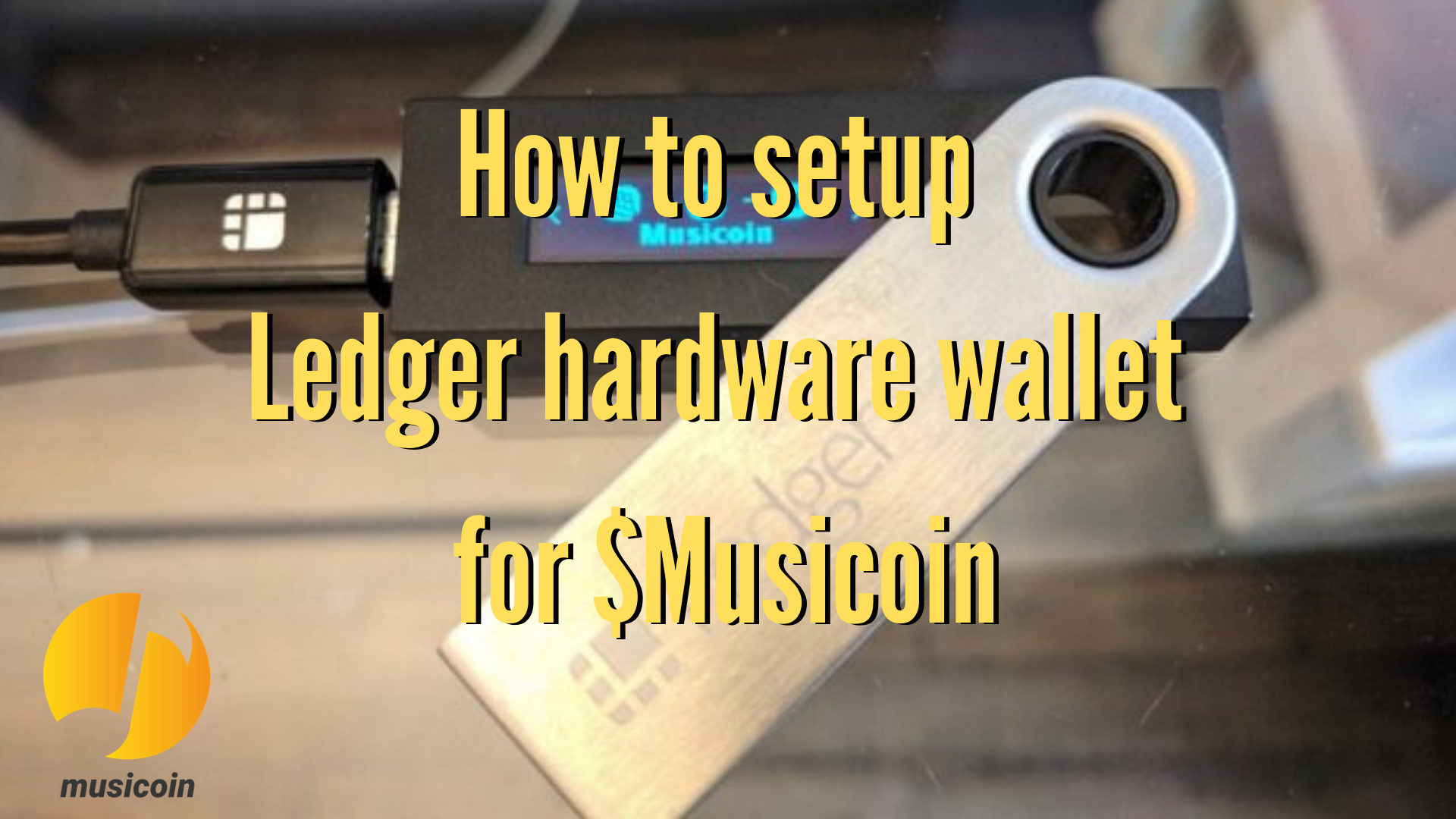 The recent addition of Musicoin to Ledger's Nano S and Blue hardware wallets offers users of the world's first blockchain-powered music streaming platform another secure way to store $MUSIC.
The new Musicoin Ledger apps join Trezor support for simple integration with both MyEtherWallet and MyCrypto web-based wallet services. Because all transactions are signed within hardware wallets, your private keys do not risk the chance of being exposed online.
Musicoin is a fork of Ethereum and not an ERC-20 token, so users must be sure to select the custom MUSIC (Musicoin.org) network configuration from the MyEtherWallet and MyCrypto dropdown menus.
Check out the following step-by-step instructions for installing the Musicoin app, managing transactions, and sending $MUSIC from exchanges to your Ledger below.

---
Before you get started, make sure of the following:
You have upgraded your Ledger to the latest firmware
You have installed Ledger Live on your computer
You have Google Chrome or Firefox installed on your computer
You have the Ethereum app stored on your Ledger
---
Installing the Musicoin app on your Ledger wallet
Connect your Ledger to your computer with an USB cable
Enter your PIN
Launch Ledger Live on your computer
Assuming you have already set up your Ledger and securely stored your seed words, proceed with your initialized device
Search for the Musicoin app in the Manager section of the menu





Click the Install button of the app
An installation window will appear on your computer
Your Ledger will display Processing…
Your Ledger will display a confirmation of installation








---
Sending and receiving Musicoin using MyEtherWallet and MyCrypto
Using either site (which may be used interchangeably), first select MUSIC (Musicoin.org) from the dropdown menu to access the Musicoin blockchain





Launch the Musicoin app on your Ledger device, and log in securely





You will see a list of addresses of the Musicoin blockchain where you can receive and send funds




---
Sending/receiving $MUSIC from exchanges

1. After purchasing $MUSIC from an exchange, head to its wallet section




Copy and paste the address provided in Step 3 of the MyEtherWallet/MyCrypto walkthrough above, and select the quantity you wish to send





In a few moments, you will see your funds in MyEtherWallet or MyCrypto — all secured by your Ledger




---
Musicoin ($MUSIC) is a smart cryptocurrency and music streaming platform built upon the Musicoin blockchain. Musicians and listeners worldwide are encouraged to visit Musicoin's official website at musicoin.org.
Please contact press@musicoin.org for media inquiries.