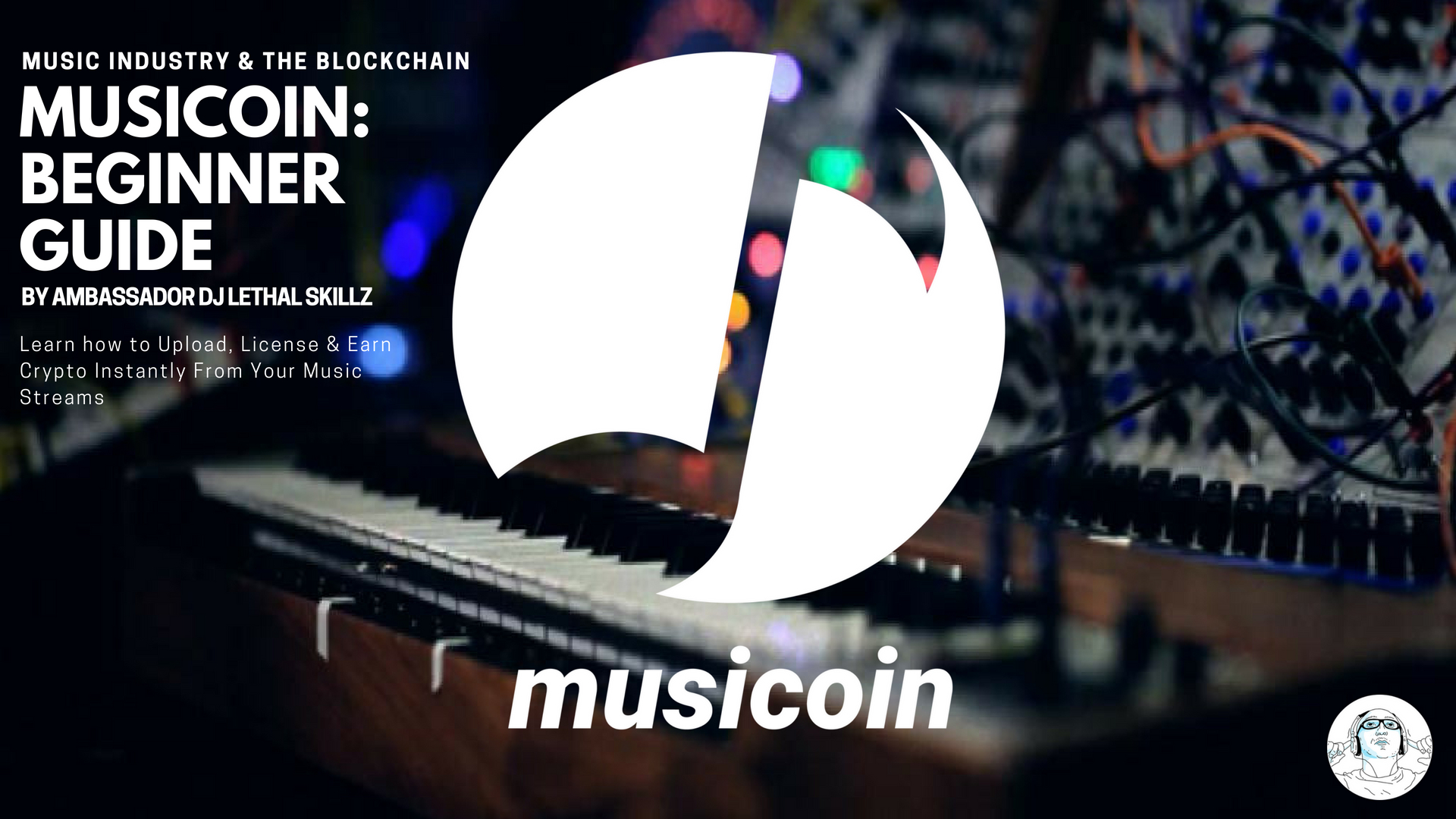 Musicoin: Upload, License and Earn Crypto From Your Music Streams
"Musicoin" refers to a blockchain-powered platform that connects music listeners and fans to free music streaming. Musicoin is also a cryptocurrency that is instantly paid to artists on the Musicoin platform every time one of their musical works are played on the platform.
In this guide I will be assisting our new fellow musicians and music heads who are new on the Blockchain on how to open and verify your Musicoin account.
---
1- REGISTER YOUR NEW MUSICOIN ACCOUNT | FOR 'ARTIST' OR 'LISTENER'
---

1- Go to http://musicoin.org/
2- You can register automatically using your Twitter, Facebook or Google account Or you can fill your information manually
3- Click on 'Get A Code'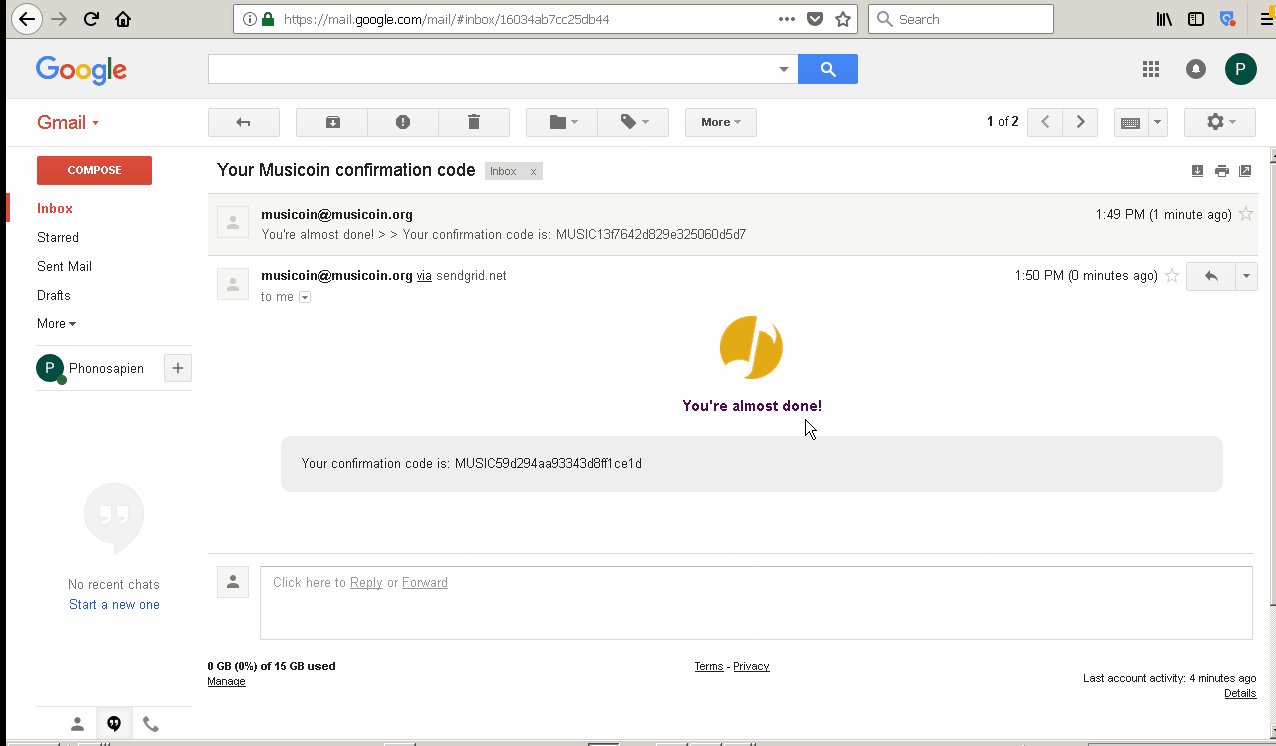 4- Go to your Email and get Your Musicoin Confirmation Code
5- Copy your Confirmation Code
6- Go back to the Musicoin page and Paste the Confirmation Code
7- Click 'I'm not A robot' and Verify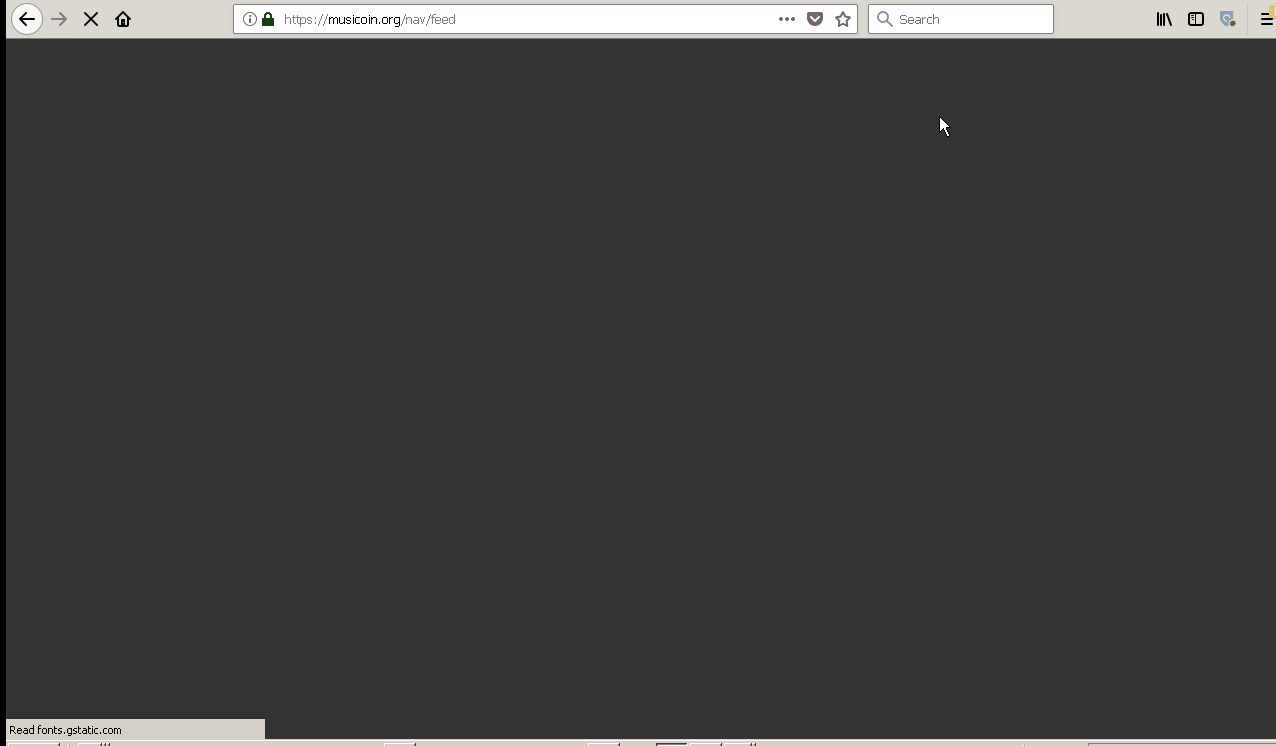 8- Once Musicoin page opens, go to the Top Right Corner and click on 'My Profile
9- Upload your Public Profile picture
10- Fill up your information
11- Add your Social Media Pages as requested
(Kindly note this is a VERY IMPORTANT STEP as Musicoin needs this information to verify you are who you mentioned and that you're a real artist).
2- LICENSE & PUBLISH YOUR FIRST SONG
---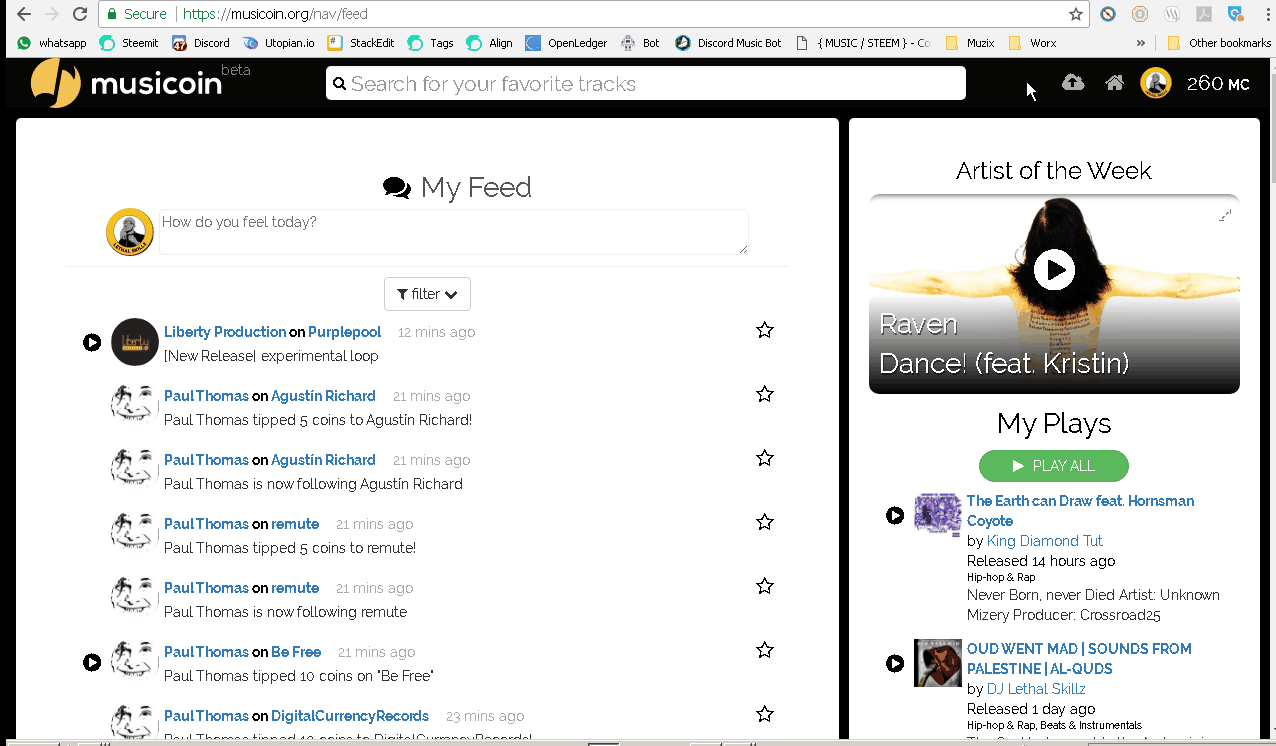 1- On the 'Top Right Corner' Click on the Upload Icon
2- Read and Accept the Terms and Conditions
3- Click 'I agree to these terms of use'
4- Click 'Next'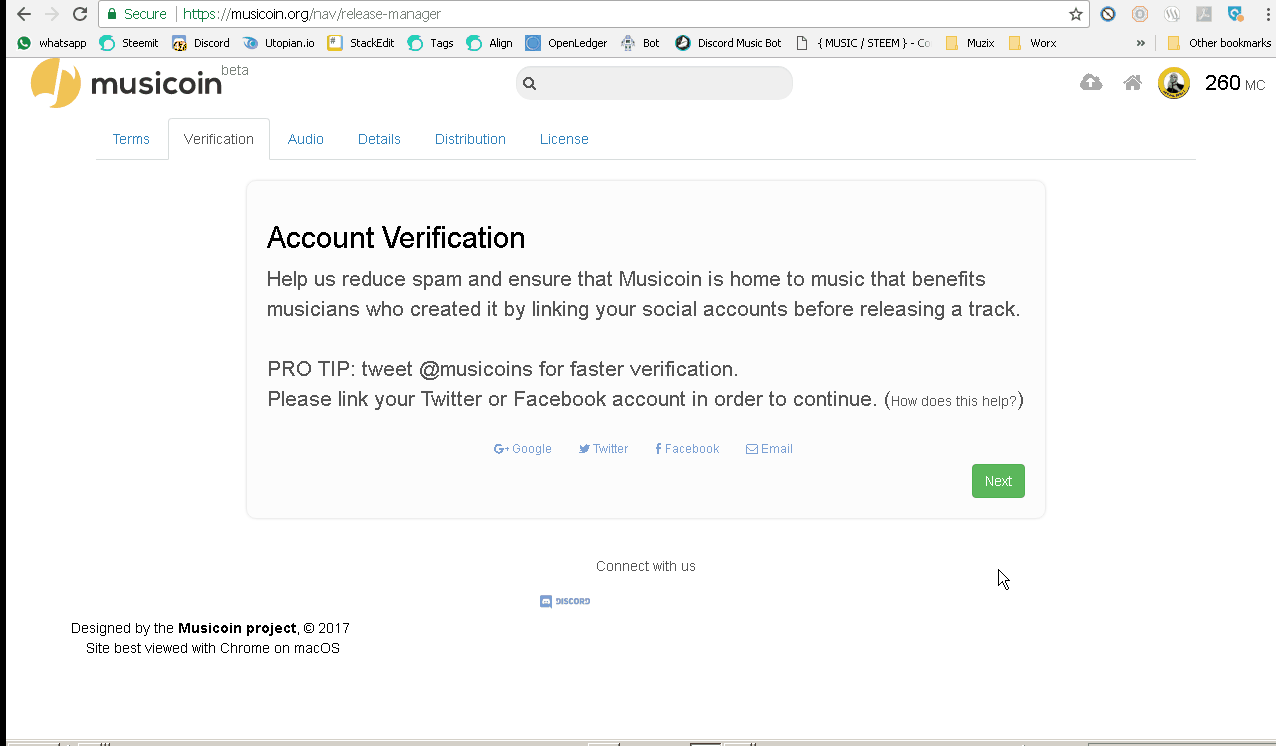 5- Account Verification : make sure all your Social media networks are Linked before releasing a track
6- Click 'Next'
7- Click on Upload File
8- Select the Track you want to Upload from your computer
9- Wait for Upload to Finish
10- Click on 'I confirm that I am the exclusive rights holder for this piece of work and/or have obtained the rights necessary to release this work'
11- Click 'Next'
---
Et voila! Congratulations on your first track release on the Blockchain! After a few minutes you will get a Confirmation from Musicoin that your track is released and it will be listed under your Profile.
Note that the verification process is done manually by Musicoin team, make sure to add all your social media links so you get your account verified quicker, if you having any issues you can reach me on Discord user# djlethalskillz#7371
More About Musicoin
---
Musicoin :  the world's first free streaming blockchain mobile app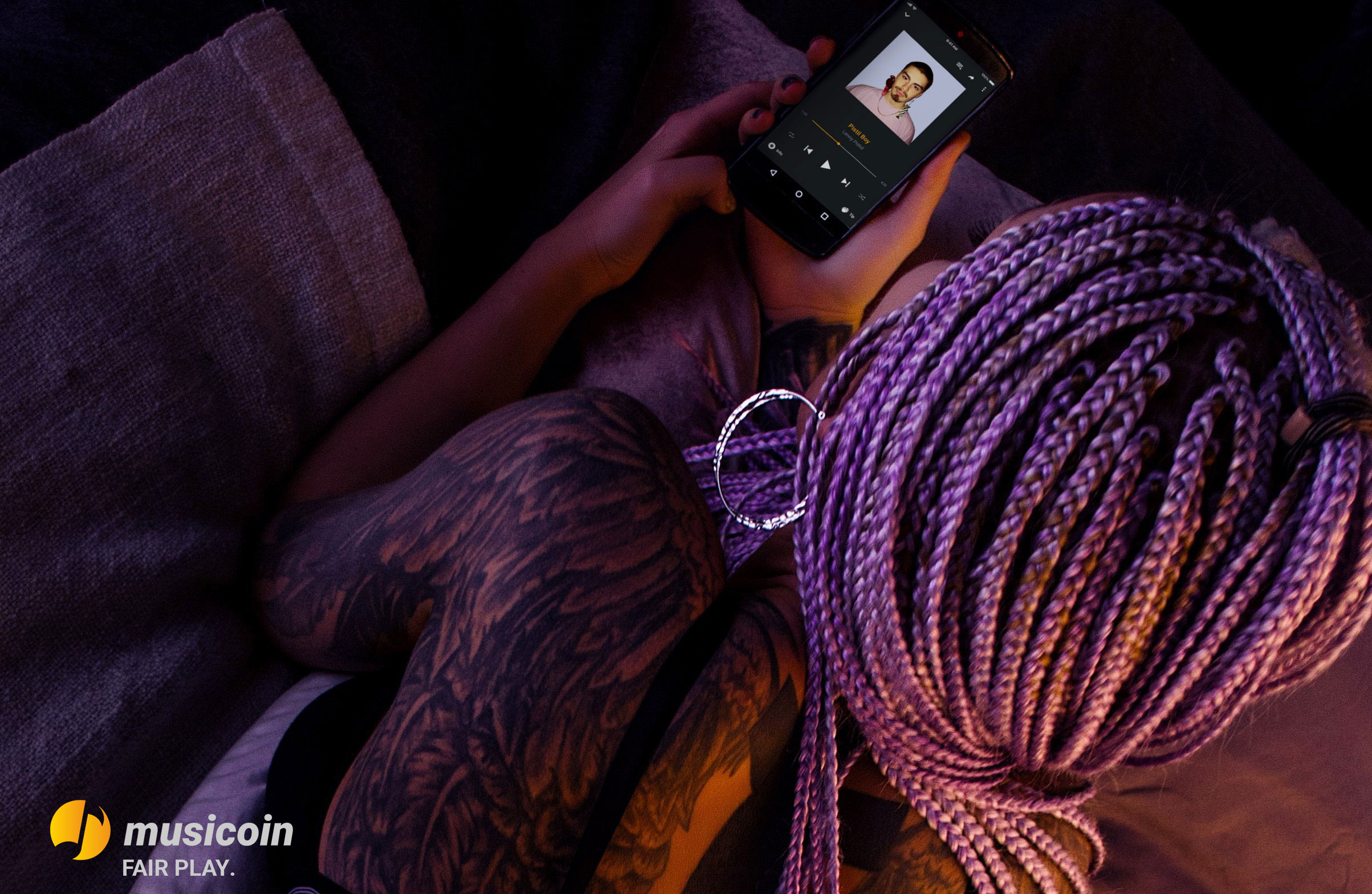 Check out Musicoin new video feat. the band Waves of Decay, where Sarah and Matthew discuss the features of our new app. If you haven't downloaded it just yet, follow the links! #MusicForAll #MusicoinMobileApp #FairPlay #Musicoin #Music #Blockchain #Streaming
Musicoin Mobile App can be downloaded on :
👉 http://bit.ly/MusicoinApple
👉 http://bit.ly/MusicoinGoogle
The long awaited moment is here, I would love to share with you today that MUSICOIN has finally released the first official version of the Musicoin Mobile App (V1), Unlocking the true power of Blockchain for listeners and music creators.
What if musicians could be compensated fairly and automatically on a world-class streaming platform? What if fans and listeners could play their favorite tunes for free? Musicoin is a pioneering example today of what blockchain could do for the entire music streaming business tomorrow. Version 1 of the app is now free to download on the App and Google Play stores.
Musicoin conceived a new form of shared economy in which every contributor gets paid for their contribution. Universal Basic Income (UBI), Musicoin's fair revenue model for musicians and fans, stems from the platform's forward-thinking development powered by the blockchain.
The promise Musicoin has made is twofold: to compensate musicians fairly on the Musicoin blockchain, allowing direct automatic payment in $MUSIC — Musicoin's own cash transferable cryptocurrency. At the same time, fans can browse, play, and share music for free, no subscription fees or ads while supporting artists directly.
>"The Musicoin Project started from a simple philosophy, to remunerate creators because they shared valuable creations. The philosophy, dubbed as Sharism, is leading our products design, development, and delivery to all stakeholders." Isaac Mao, Founder.
Enticing numbers reveal how Musicoin plans to shake the global USD 17 billion music business. Today, 5,500 musicians, 77,000 tracks, 7,500,000 streams and 10,200,000 tips (an exclusive feature available on the app that shows support from fans to a track or artist) have made Musicoin an early success.
Founded by innovative leaders in both the music and the blockchain worlds, the Musicoin project is the first of its kind to have launched a solid and beautifully designed app, which fans and musicians can start enjoying.
"Finally we have a platform which allows musicians to be paid fairly. This was long overdue, maybe even 50 years." Ben Gyles, Mobile App Developer.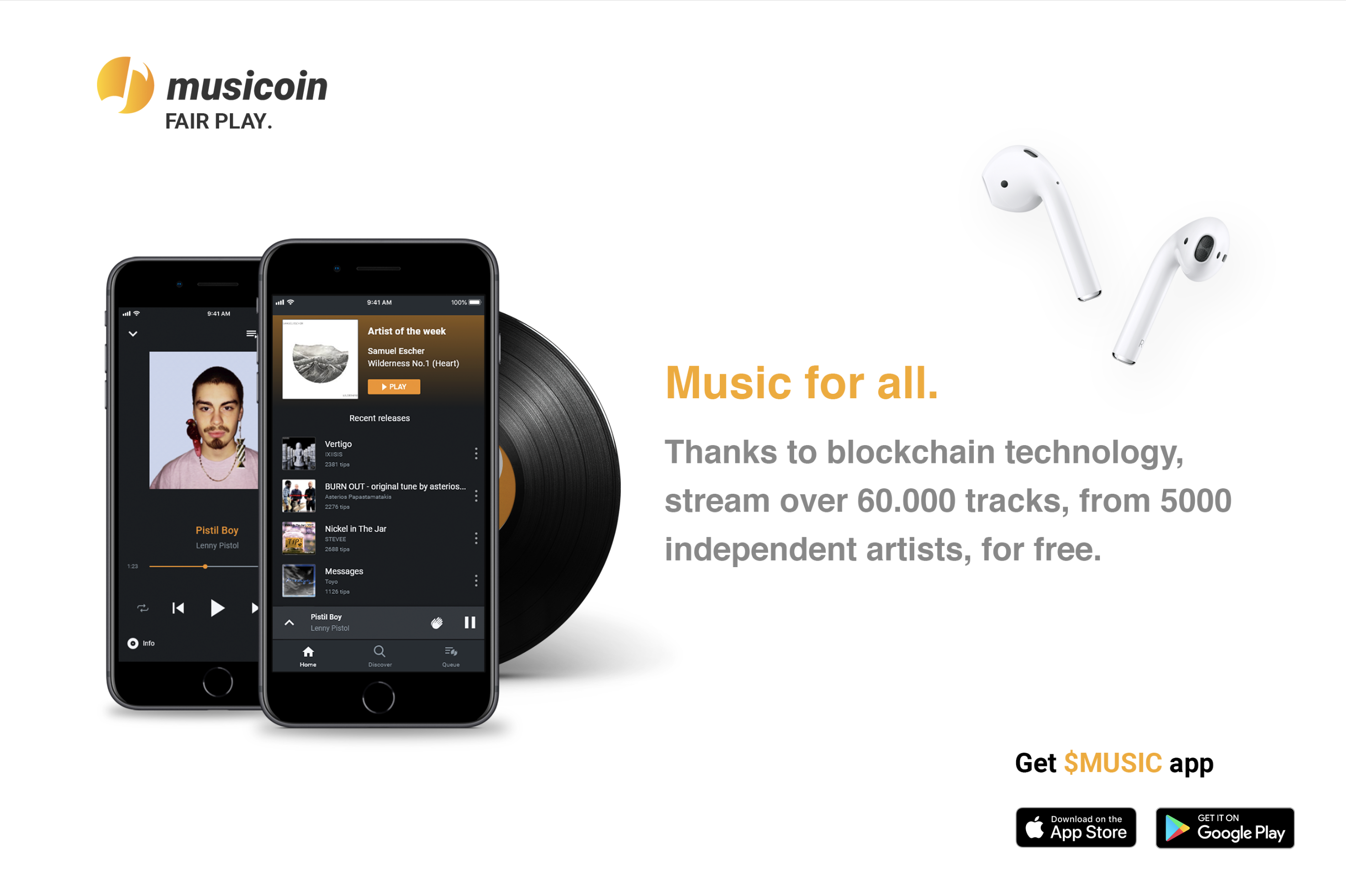 The app, combining a top-notch blockchain service with a traditional streaming platform, allows fans and musicians to participate together, without intermediaries. It features:
Player — play, pause, rewind, fast forward a track
Search — search a track or artist
Browse by genre — browse music from a genre list
Artwork — add image/visual representation for a track
Queue — play music from a queue/local playlist
Artist of the week — Features the new Artist of the Week
Tipping/UBI — Tip track with UBI
"Musicoin (app) is not merely designed to compete with another streaming platform, it's designed to revolutionize our mindset of fairness." Gibran Septya, Designer.
Musicoin is the only streaming app emerging from blockchain technology with a scalable, sustainable vision. The team will continuously refine the product along the year, adding more features (speed enhancements, personal login, playlists…) as well as building up a global community and empowering artists.
Fair Play!
---
About Musicoin
Musicoin (MUSIC) is a smart cryptocurrency ($MUSIC) and music streaming platform built upon the Musicoin blockchain. Musicians and listeners worldwide are encouraged to visit Musicoin's official website at musicoin.org .
---
Musicoin Mobile App can be downloaded on :
http://bit.ly/MusicoinApple
http://bit.ly/MusicoinGoogle
---
Kudos!