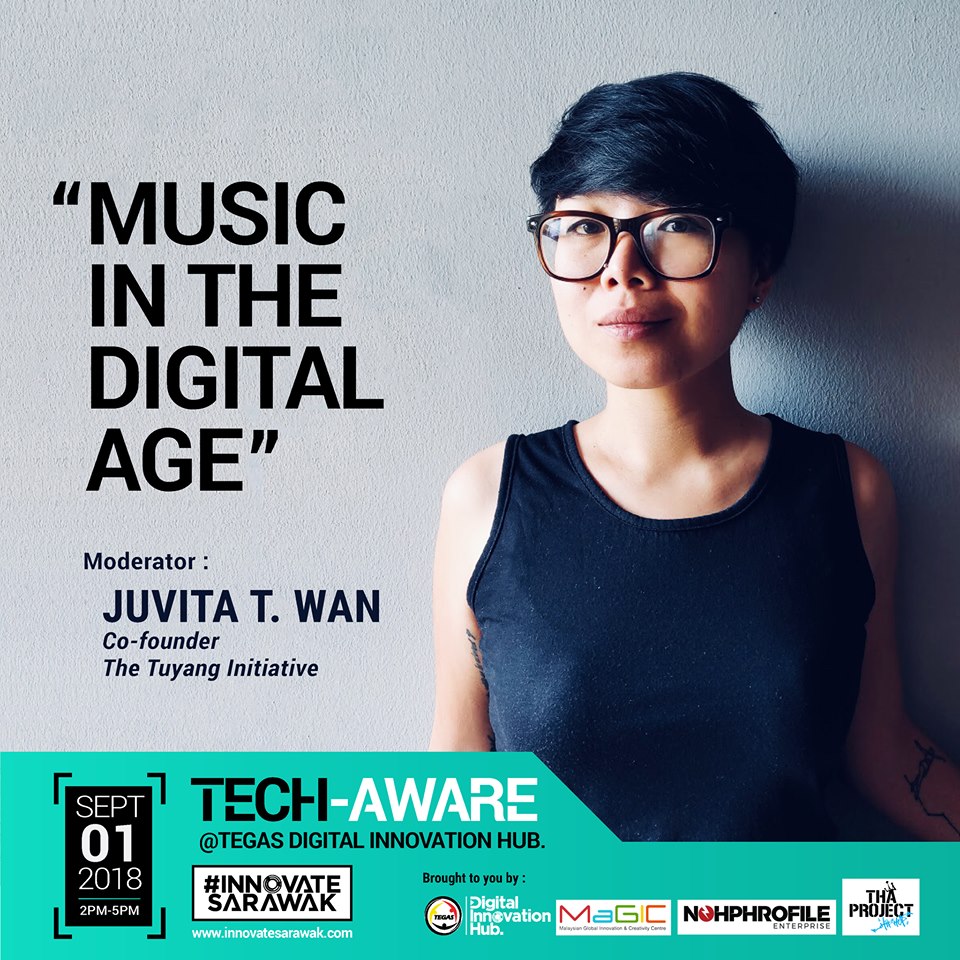 For those in Malaysia Interested to learn about the Impact of Digital Innovation and Blockchain on the Music Industry and the great new opportunities out there to empower music creators and artists?
Then Join us this September for the third edition of Tech-Aware! Attendees will have the opportunity to hear from industry leaders including: @fungusinthemilk (@tapautv), @vandigital, @djlethalskillz and more!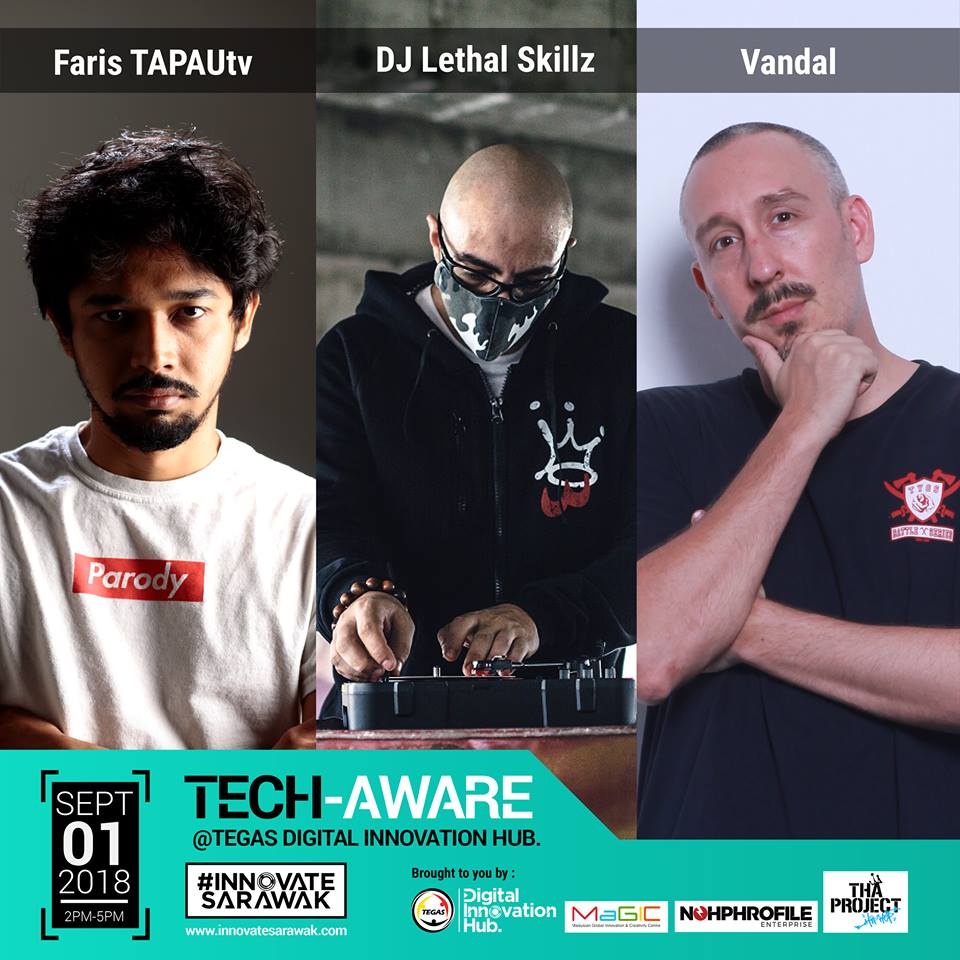 Admission is FREE but seats are limited.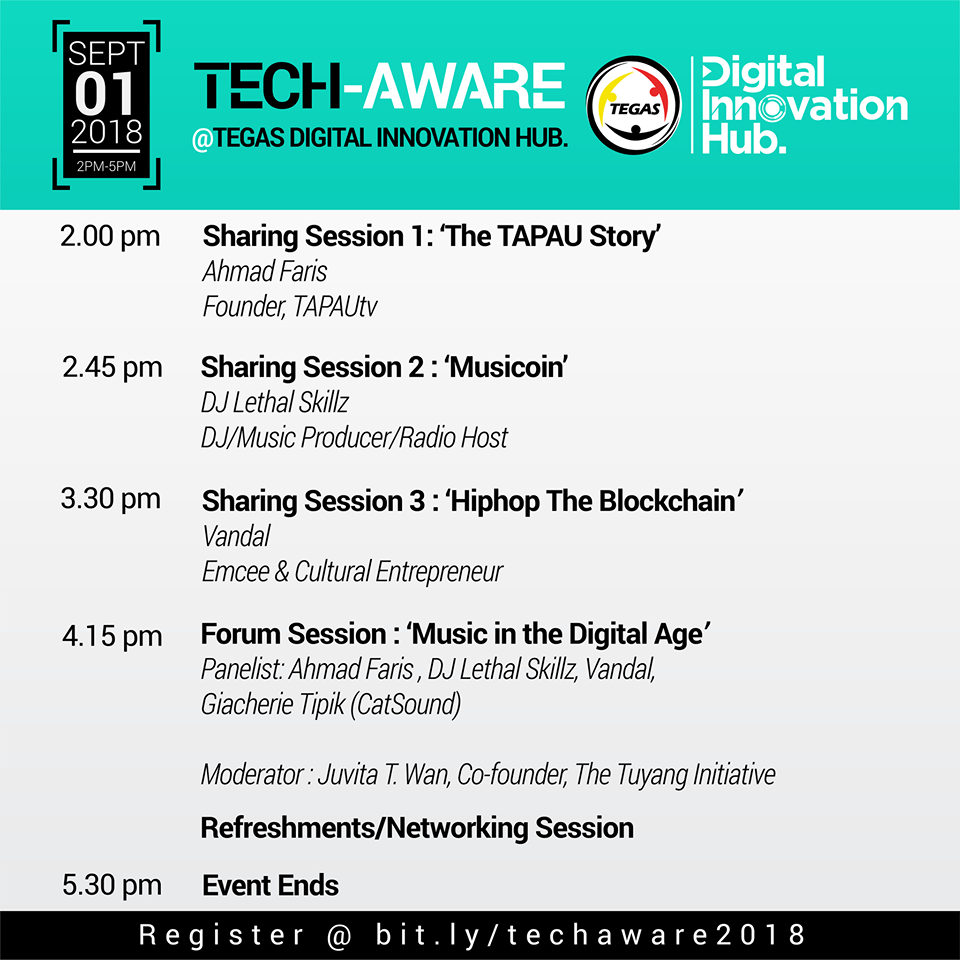 Register at bit.ly/techaware2018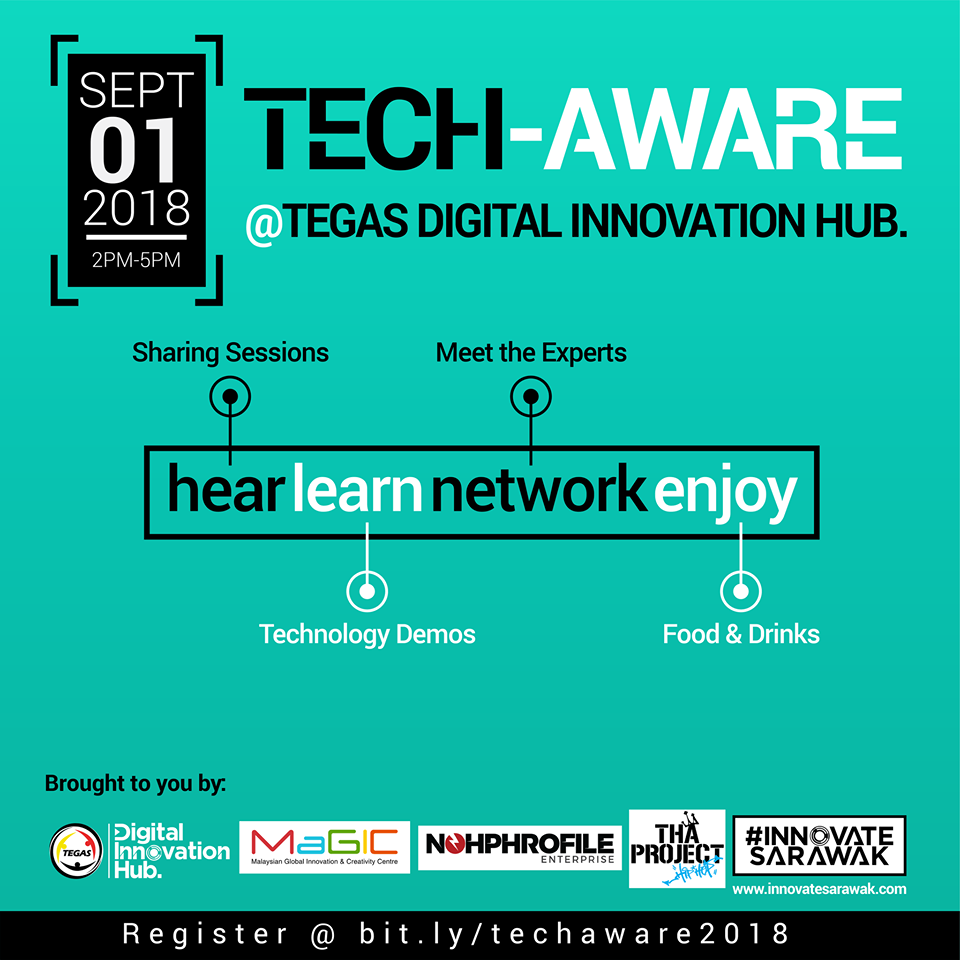 Source @tegasdigital
Jointly organized by TEGAS Digital Innovation Hub, Malaysian Global Innovation & Creativity Centre (MaGIC) and Noh Phrofile Enterprise, the programme aims to promote digital innovation and entrepreneurship, and inspire youths to be the change makers of tomorrow.
---