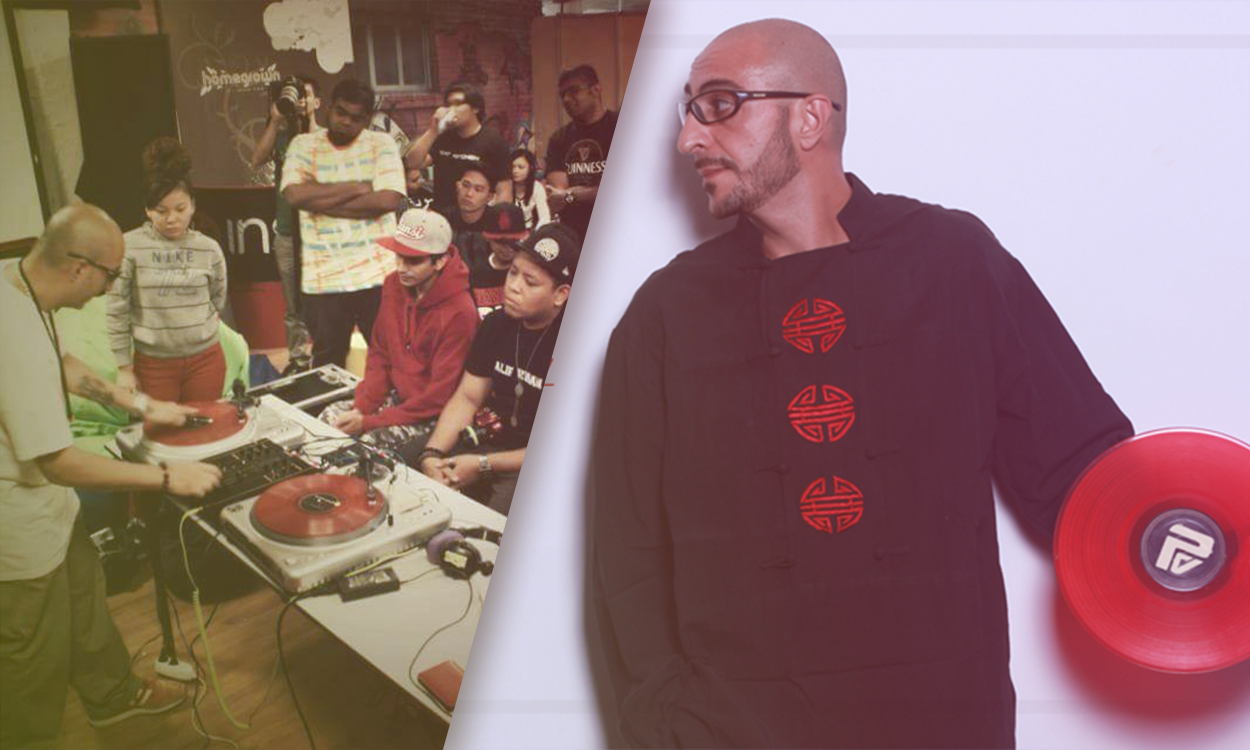 DJ Lethal Skillz: Reintroduction & 1+ Year Anniversary on Steemit
For those who don't know DJ Lethal Skillz, I have been on Steemit for a year +I come from computer engineering background, a Hip Hop Music Producer & DJ, a Steemian, Crypto Enthusiast, Sndbox Stalwart, Musicoin Global Ambassador, MSP Curator and more …
Wooo Ha! Salute Steemit I'm back and in full effect after being away for the past 7 weeks traveling in the Middle East on a music/blockchain trip, I got loaaaads to catch up on but more about that in upcoming posts…
---
Let's get into this one,
Apologies for the journal but my experience so far on Steemit and the Blockchain can't be summarized shorter I tried my best to keep it as short as I can and apologies if I missed mentioning anyone!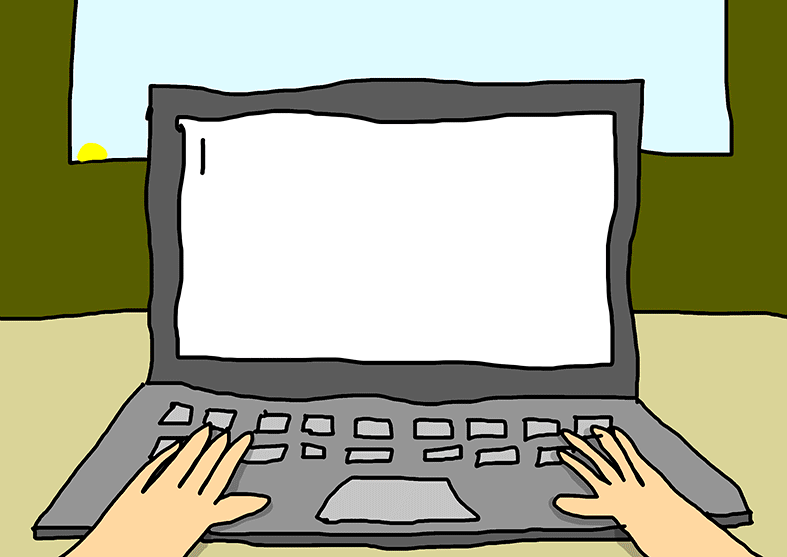 Background I come from computer engineering background, worked in various multinational companies looking out for Global WAN Infrastructure, Security and Regional I.T operations; retired from corporate world for about a decade now and fully devoted to my musical career since.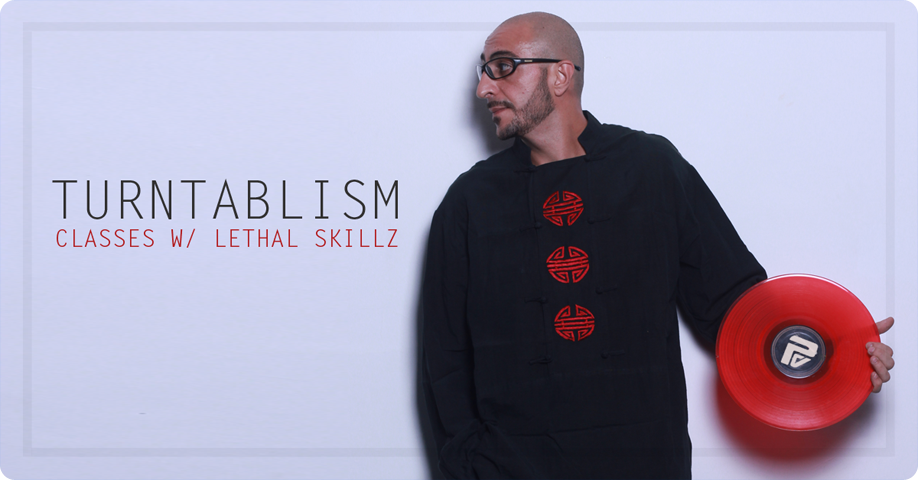 MUSIC AND DJ Lethal Skillz Since the early 1990s, Lethal Skillz has been holding it down as one the Arab world's elder DJ statesman – earning the title as the oldest and most established turntablist in the Middle East and North Africa. He was the first to push turntablism as an art form in the Middle East and has continued to be one of Arab hip-hop's most notable cultural ambassadors – having traveled the world representing Lebanon and the Middle East hip-hop through literally hundreds of community DJ workshops, free concerts, b-boy events, and through his own work as a prolific radio host.
---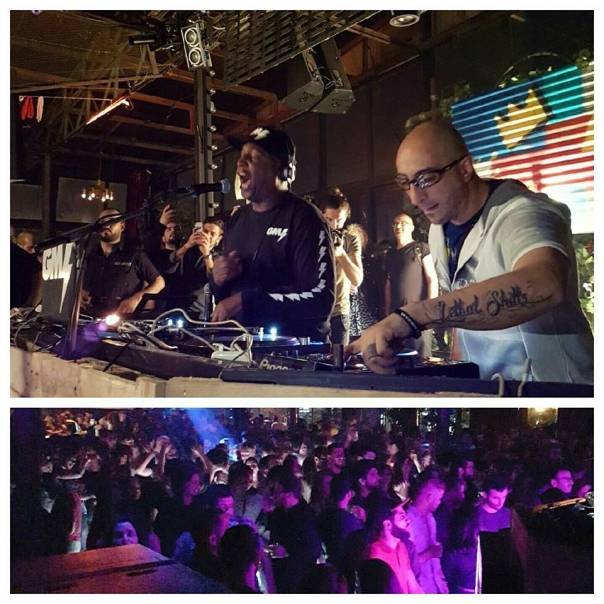 He was the first Arabic judge for the DMC World DJ Championship GCC Battles hosted in Dubai (2007), and he has sought to use his influence in hip-hop to sow the seeds of peace and empower the community through the pillars of hip-hop culture with an unyielding commitment to keeping DJ culture alive and kicking with a new generation of youth -wherever he goes.
Rocking it live with the Grandmaster Flash

---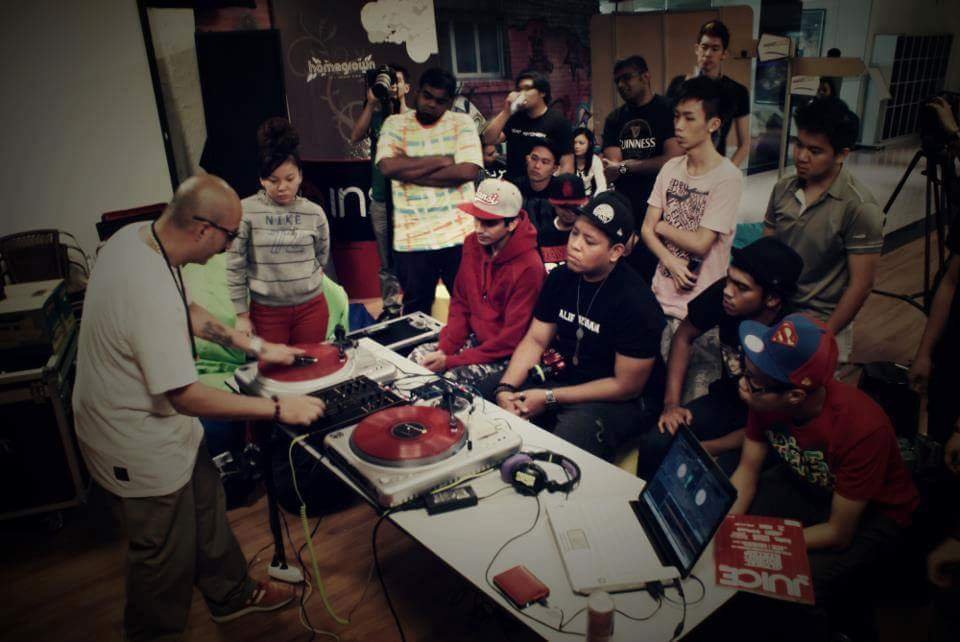 Home Grown DJ Community Workshop, Malaysia
---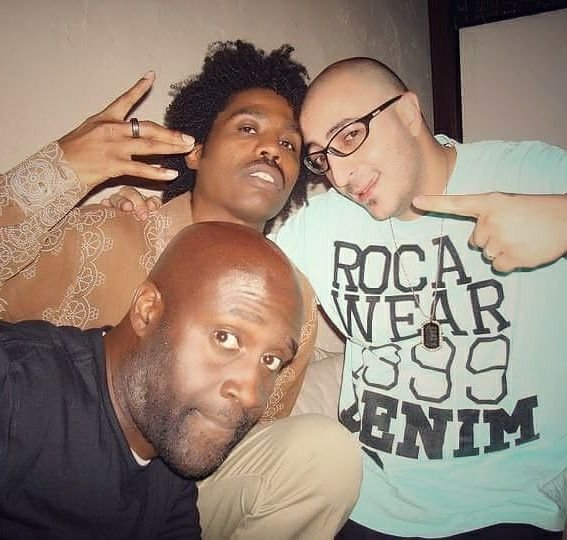 With my favorites Posdnuos (De La Soul) and Bootie Brown (The Pharcyde)

---
Steemit & Blockchain

---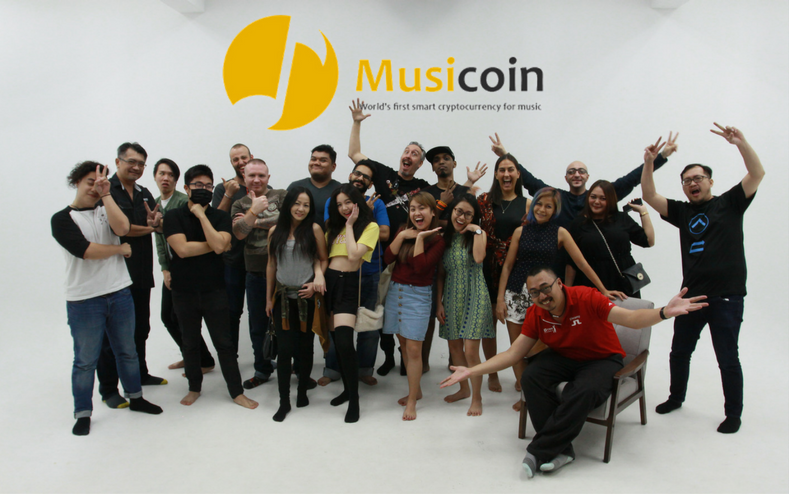 ---
I came to know about Steemit a year plus ago after I was told about it through a close friend @vandigital then learned about @teammalaysia and @sndbox through the sensei @bitrocker2020, with the support of great people and fellow Steemians and communities like @kelvinwong @whaleshares @sndbox @musicoins @minnowsupport @hhtb @sma to mention a few … From there onwards I embarked on a new journey in learning more about the Blockchain, exploring those blocks and spreading the word about it through various means from musical to community projects.
---
In the midst of the massive content on Steemit, lots of community projects and initiatives become hard to come by especially for the newcomers on the platform.
Communities, Projects, Contests & More
Here's list down to some of the many communities, initiatives and projects we got going at the moment and I'm personally involved in, I recommend you to check each individual initiative out especially if you are into music, an artist or simply a content creator!
---
ᴄᴏᴍᴍᴜɴɪᴛʏ
---


A Steem Incubator for Creatives and Communities
Sndbox is an incubator that leverages the Steem blockchain to empower creatives and communities worldwide. Its membership program trains diverse professionals to integrate emerging technologies and establish impactful projects. We use Steemit as a platform to recruit, coach and empower creative blockchain entrepreneurs across 20 countries and over a dozen languages.
I have been blessed to be part of Sndbox Cohort 1 since beginning of the year, learned so much, met a and made great friends alike through our sndbox global network of great and active positive like minded people driven by the great minds and great cool duo none other then @voronoi and @hansikhouse ! Woop Woop! haha
I am also now a Sndbox Steward, member of great Sndbox Stalwarts spread across the globe doing great things using the power of Steemit and the Blockchain.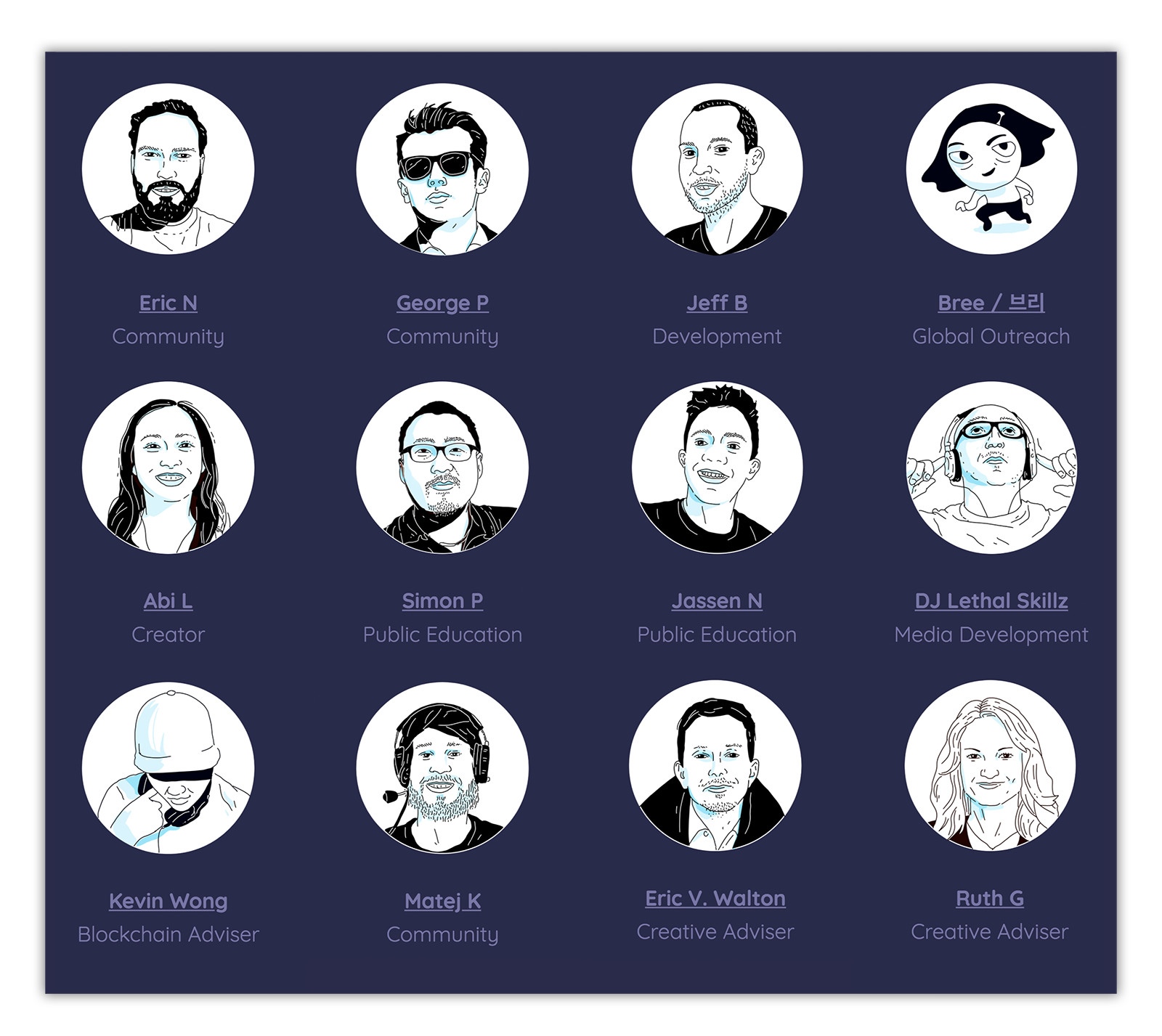 Watch @Sndbox introduction video to learn more about the concept and driving force behind this global community here.
---

Musicoin (MUSIC)
A Smart Crypto Currency and Music Streaming Platform built upon the Musicoin blockchain. I have also been blessed to be part of the great **@Musicoin** global Ambassadors family, if you need any help or inquiries relating to Musicoin or would like to join our Global Ambassador Program get in contact leave me a message in the comment bow below.
ABOUT MUSICOIN:
Musicoin is a digital currency that designed to support the creation, publication, and consumption of music as a cycle. The system uses a special algorithm to generate a currency called Musicoin (MC), as well as another algorithm to support automated contracts ("smart contracts") which enable creators and consumers to exchange value in a frictionless environment. With a unique currency and a solid contract system, large scale transactions around music becomes possible. Universal Basic Income (UBI) has made it possible for listeners to listen for free and musicians to upload and share their music for free as its paid by Musicoin (MC) miners. Each play for your music is rewarded with one Musicoin, this can be exchanged for fiat money.
---
ᴄᴏᴍᴍᴜɴɪᴛʏ ʙᴀsᴇᴅ ʙʟᴏᴄᴋᴄʜᴀɪɴ ᴍᴜsɪᴄ ᴘʀᴏᴊᴇᴄᴛs
---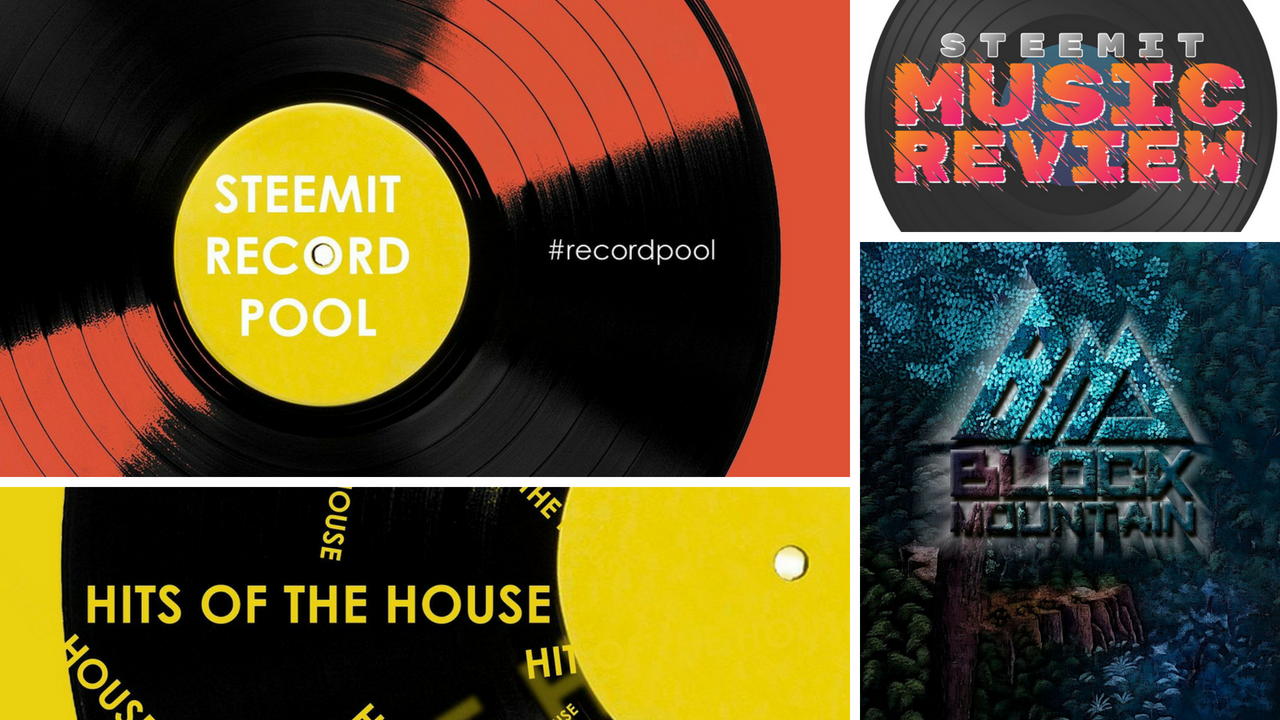 ---
ʜɪᴛs ᴏғ ᴛʜᴇ ʜᴏᴜsᴇ
---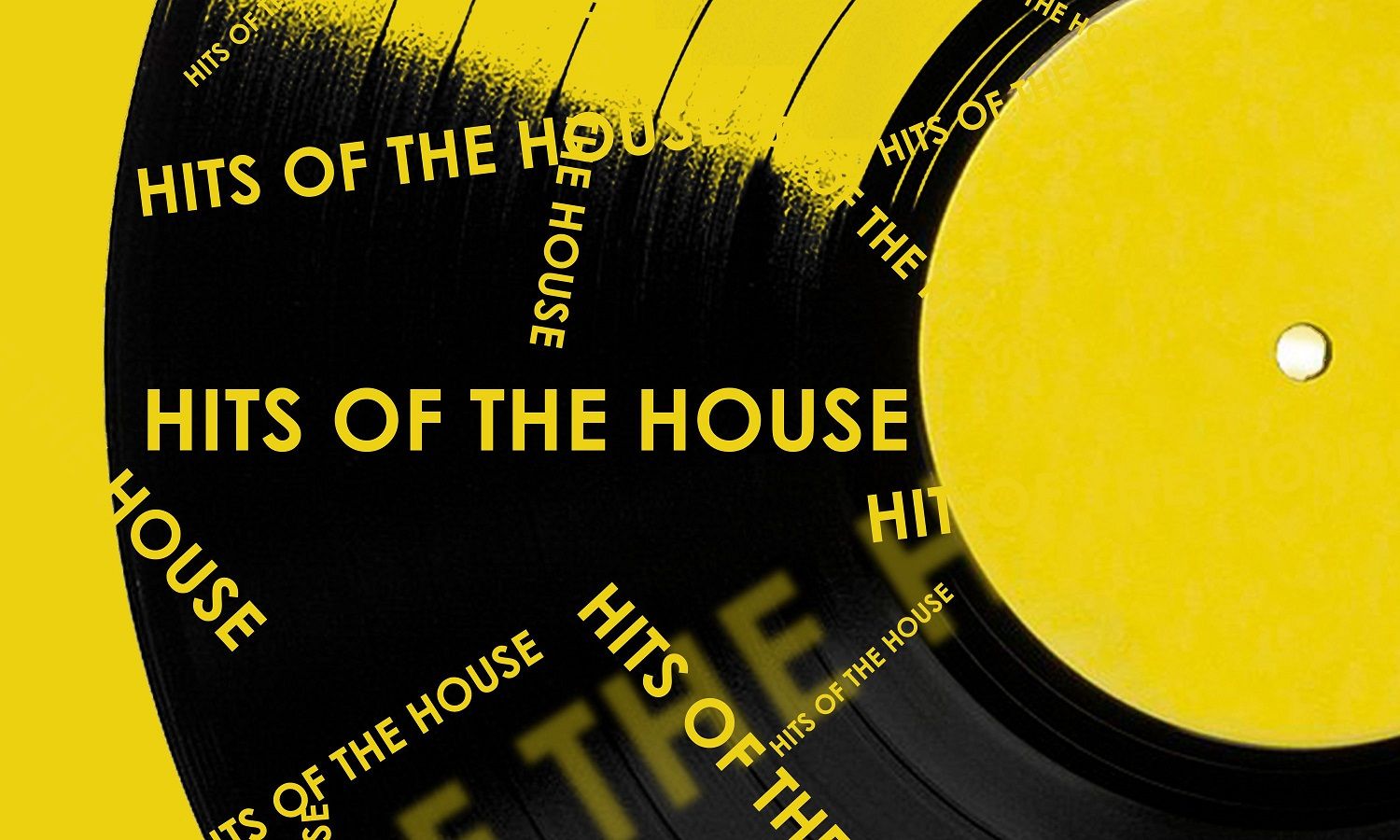 ---
**HITS OF THE HOUSE** The weekly hits are so big, they could bring the house down. The point of Hits of The House is to be a fun exercise in showing what might be playing on the Steemit jukebox weekly. Typically, restaurants and venues of the sort that had a jukebox would have options that were current hits or "Hits of The House." We are taking that idea and bringing it into the present time with crypto-currency and Steemit. Your posts are selected by your house mixer @playitforward based on several factors, and only one per day gets chosen to be highlighted.
---
All hits of the house winners of Steemit get a resteem from @recordpool!
---


ʜɪᴘ ʜᴏᴘ ᴛʜᴇ ʙʟᴏᴄᴋᴄʜᴀɪɴ

[_Hip Hop The Blockchain A Global Initiative to Empower Hip Hop Creators & Consumers on the Blockchain.
'Hip Hop The Blockchain' aims to bridge the gap between the general public and existing Blockchain platforms. Through "edutainment" we hope to empower people with our creative presentation and inspire them to make the effort to participate in these platforms and learn more about the technology
behind them.
Hip Hop The Blockchain Freedom, Independence & Emancipation through Peace, Love, Unity & Having Fun on the Blockchain. "Participation is Power" theblockchain.hiphopJoin Hip Hop The Blockchain on Discord [Here

ʙʟᴏᴄᴋ ᴍᴏᴜɴᴛᴀɪɴ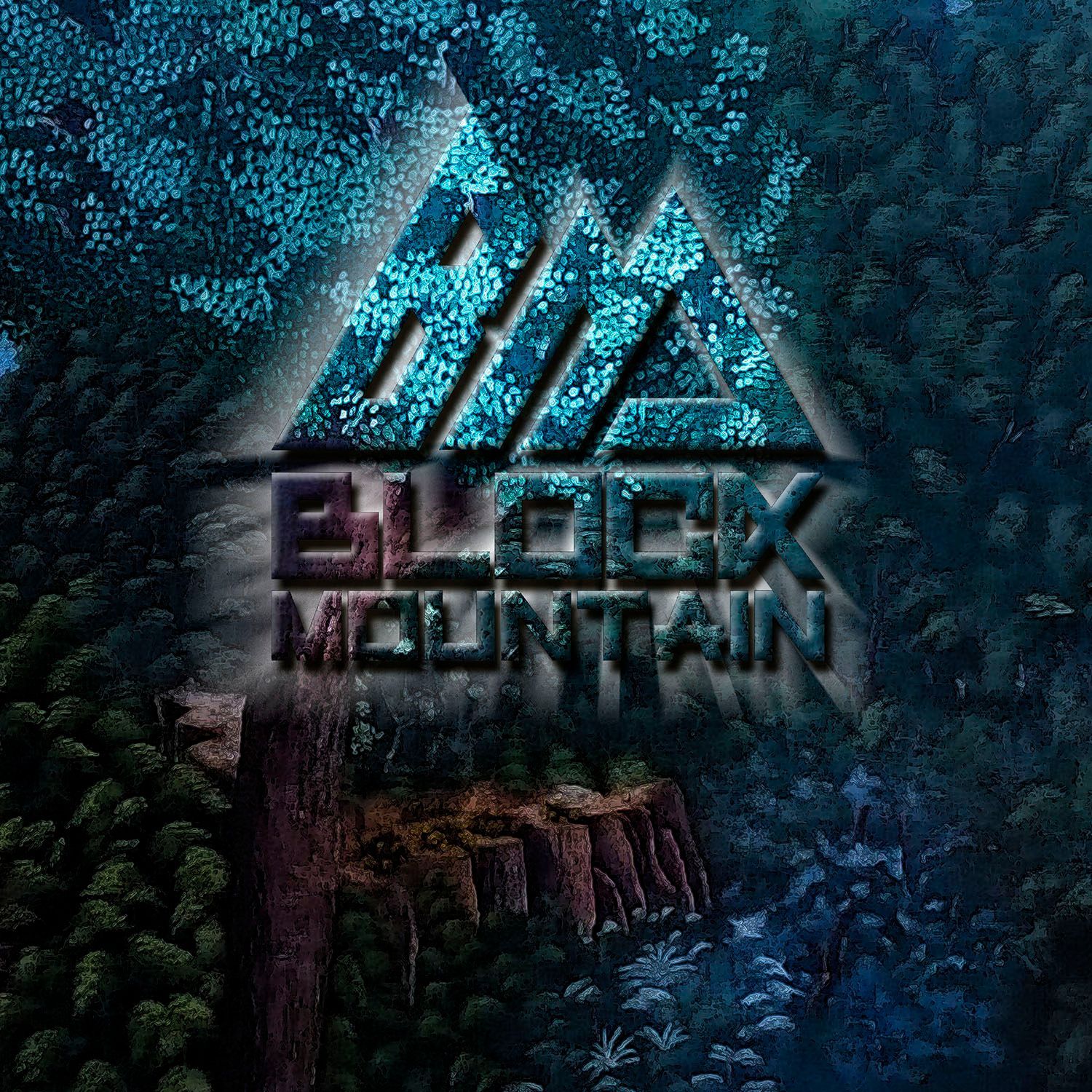 ---
**Block Mountain** is a creative group led by ]36@djlethalskillz32, @scuzzy and @playitforward. This trio is in the process of developing Steemit's first community powered music album. The Block Mountain group is assembling a collective of artists with talents spread across all different mediums through their weekly challenges and competitions. Make sure to explore their weekly updates and open calls for artists, performers and creatives of all kinds. Check out the latest updates on Block Mountain project here:
Block Mountain and Operation Edmund: Game Plan for Music Project

ʀᴇᴄᴏʀᴅ ᴘᴏᴏʟ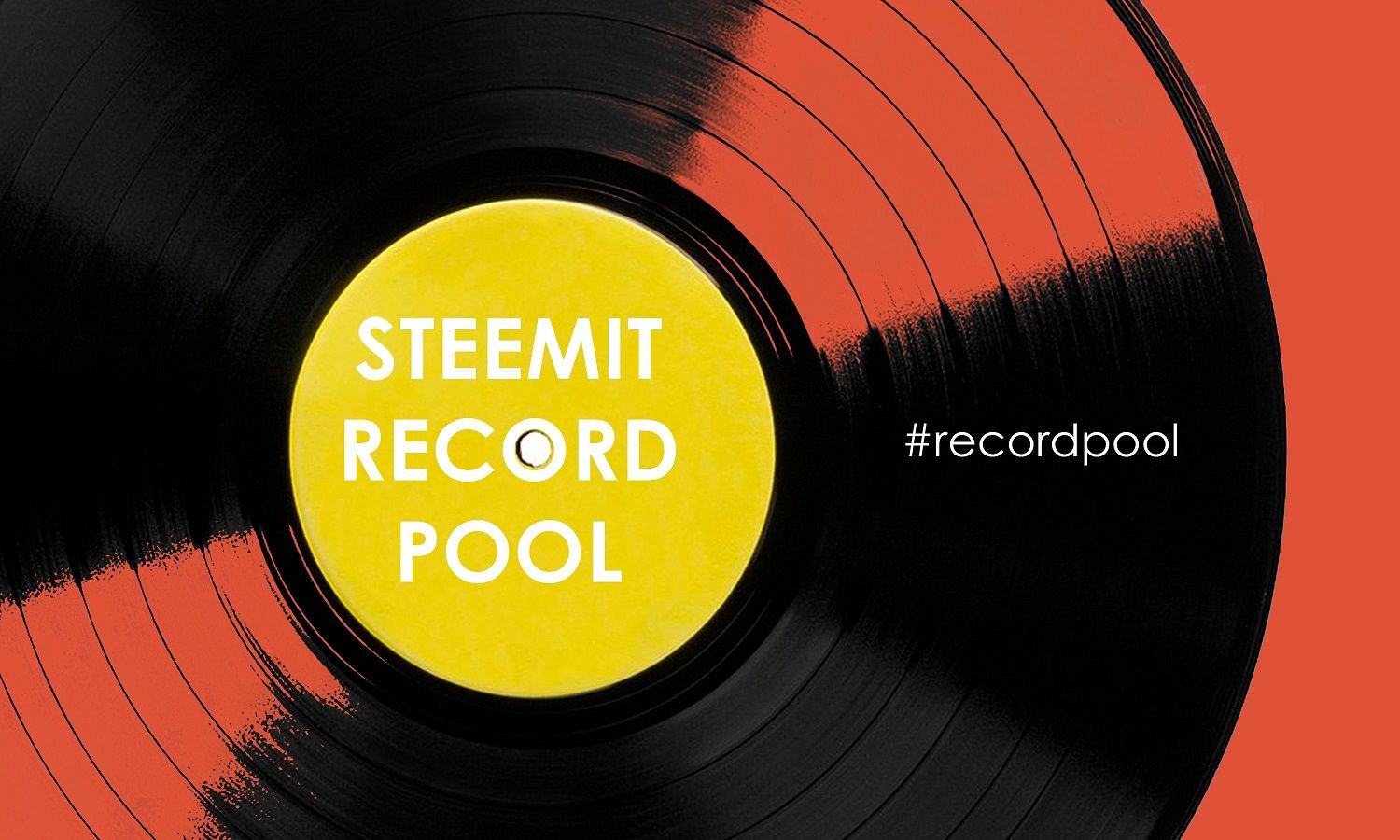 ]41_
---
**Record Pool** a music curation initiative started small for the love of sharing good music daily on Steemit then grown into a larger Steemit community music project. Now operated by @djlethalskillz, @scuzzy, and @playitforward among other cool initiatives here to make music on the blockchain spread among the masses. Join Us Here
Curate Music Daily & Win Weekly Rewards!


**Vibrations** There's one universal "language" that we all speak no matter the origin — across linguistic and cultural boundaries. And that "language" is called… Music
Share a song that inspired you today! In the comments, share that one song with a brief explanation of how it inspired you. We will feature the best comments on the next episode of Vibrations! Join the **Vibrations** and Share music that inspired you today!

sᴛᴇᴇᴍɪᴛ ᴍᴜsɪᴄ ʀᴇᴠɪᴇᴡ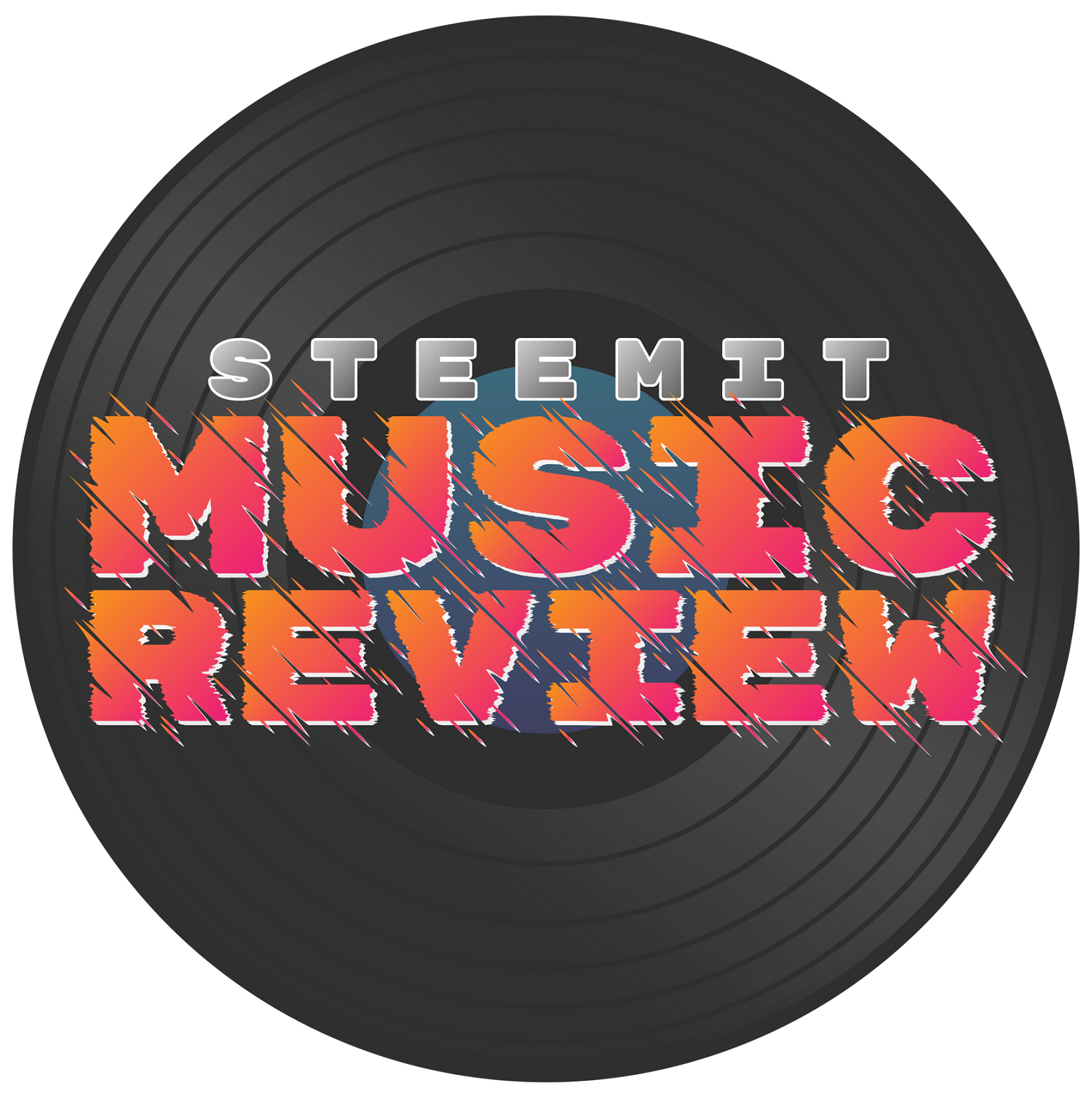 **STEEMIT MUSIC REVIEW** is an opportunity for the Steemit community to support our own musicians, artists, and bands. The objective is to dig for the latest music created by Steemians, then to write a music review. We also reward winners weekly. _Curate Steemit Music Reviews & Win Weekly Rewards!_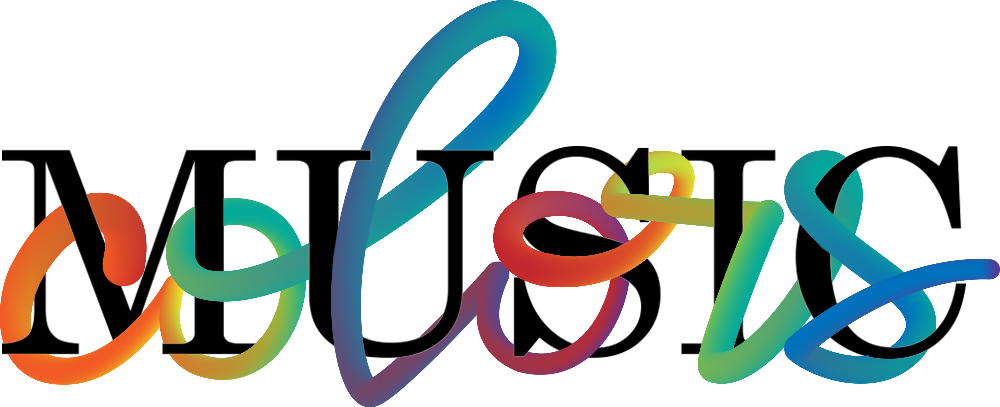 **Music Colors** is a continuation of @Scuzzy's "Colors of Music" series, where he showcased the latest music videos so that the community can discover new audiovisuals. Be inspired and entertained as we explore five unique music videos. _DID YOU KNOW that listening to music is among the few activities that utilizes the entire brain?_

This post was authored by @djlethalskillz, a steward of the sndbox incubator. Learn more, follow @djlethalskillz or begin a conversation in the comment section below.
---

---