---
HIP-HOP COMMUNITY PROJECT: "THA GET DOWN": KYJ vol.25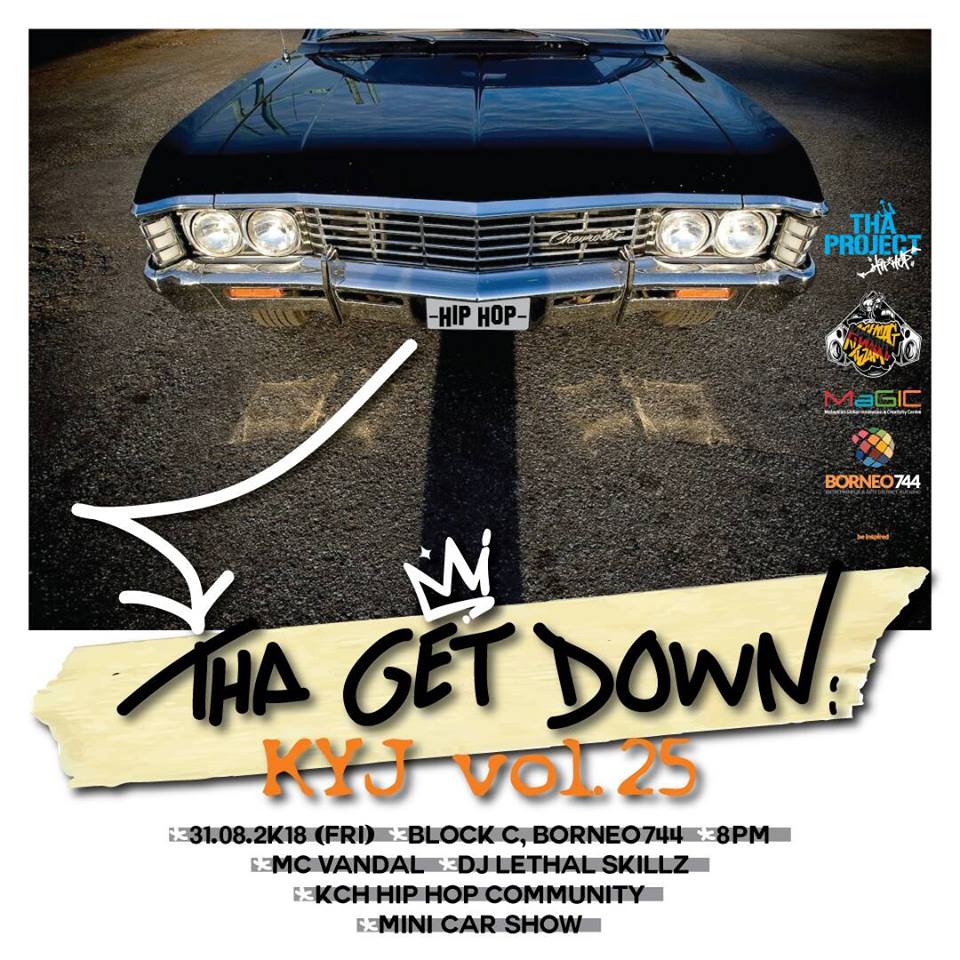 KUCHING!
Tha Project's back on track together with Kuching Youth Jam "KYJ"; we out to play, to feed yo Hip Hop needs. This time around with our guests Vandigital & DJ Lethal Skillz to share ya'll some real deals.
---

Calling out Kch DJs, Breakers & Dancers, Emcees/ Rappers, Graffiti Writers & Beatboxer to get down on Tha Get Down.


Date: 31st August 2018 (Friday) Time: 8pm – 12am Spot: Block C, Borneo744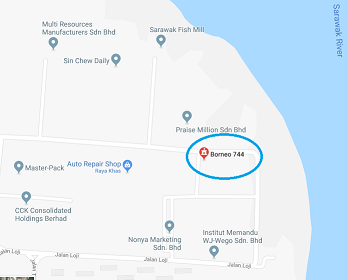 FREE ADMISSION!
---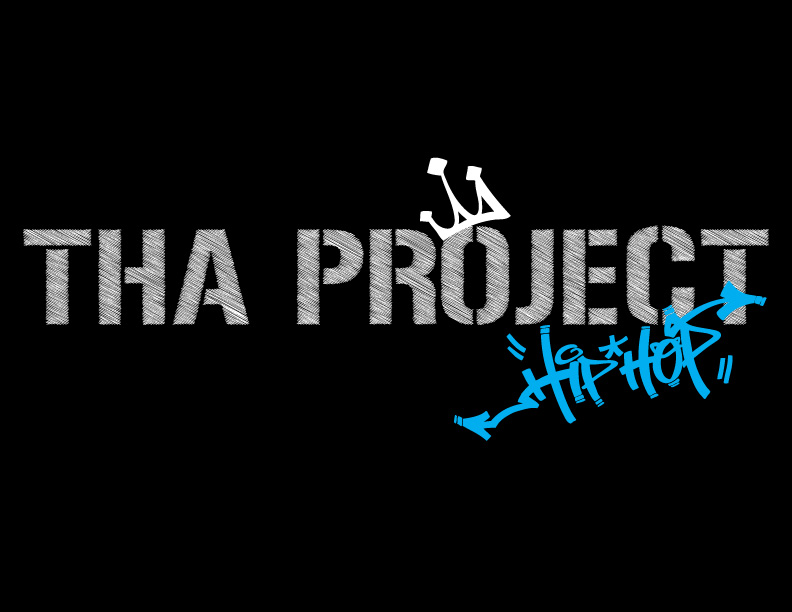 WHO are we?
Tha Project Hip Hop based in Borneo; all about Hip Hop from tha bottom to tha top- so follow our flow.
WHAT are we?
A Hip Hop community movement highlighting on Hip Hop 5 elements; DJ. Breaking. Rapping. Graffiti. Beatbox. and some knowledge outta tha box!
WHERE are we?
Borneo, baby! (HQ in Kuching city)
WHEN do we do stuff?
From time to time, when we are on the grind.
WHY are we here?
To create a platform for Borneo to elevate in our Hip Hop art form on a cultural state.
HOW do we roll together?
Connect thru connections given, unite despite our difference. Thru workshops, jams & sharing sessions; for tha love of Hip Hop, with this brand as a union.
Our Events:
Tha Hip Hop Cypher Tha Hip Hop Jam Tha Block Party Hip Hop 101: Tha Workshop Tha Get Down
---

Send us yo flicks (photos) & clips (videos) to thaprojecthiphop@gmail.com for a chance to be featured on our feed.

---

For more info, shoot us a DM at @thaprojecthiphop like Wham bam! Thank you, fam.


Raw Rhymes by: @asyrafhardy @syamelizwan Raw Beatbox by: @badtrolls Breaker: @derekkho Dope promo video shot & edited by 'tha Shooter' @nhk_twntyx @nhk_94

---

Peace & share tha juice!

---
thaprojecthiphop #Borneo #HipHop #thagetdown #Kuching
---